Are you wondering how old you have to be in order to get a hotel room? While there are a few limitations, such as the minimum check in age, it is possible to stay in a hotel as an adult. However, if you are planning on traveling with a child, you'll need to know how to rent a hotel room legally.
Legality of renting a hotel room for a minor
The legality of renting a hotel room for a minor varies from country to country. In the United States, a hotel may not rent a room to a guest under age 18.
The most common rule is that a person must be at least 18 years of age to make a reservation at a hotel. A minor under the age of 16 is also not allowed to stay in a hotel room alone.
Some hotels require a parent or guardian to put the room reservation in writing. Other hotels may not ask for information at all. However, it is important to understand the rules and regulations of the hotel.
There are many factors to consider when booking a room for a minor. Hotels have a duty of care to ensure the safety of all their guests. They also have to know when their guests check in and out.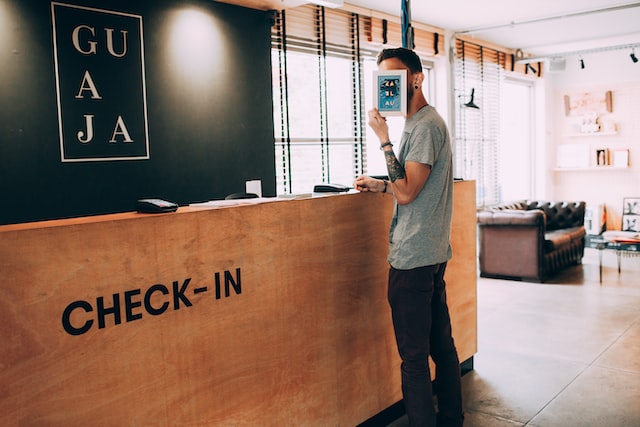 While some hotels may not be tolerant of a minor, others are a lot more open-minded. A 14 year old might be able to get a room with a guardian over the age of 18.
In the U.S., there is no law requiring hotels to provide a minor with a room. But, most do. And, you can make a hotel reservation with your credit card.
It is not uncommon for a hotel to ask for a short message from a parent or guardian on the day of the visit. Although no specific law prohibits leaving a minor alone in a hotel room, it is best to follow the hotel's policies.
You can also find more information about the legality of a hotel room for a minor in your state. Check with your local government office to find out what their laws are.
There are also websites available to help you with your search. However, many do not update their sites as frequently as they should. Nevertheless, the best way to do an online search for the legality of a hotel room for your child is to talk to your local hotel's customer service.
Minimum check-in age in the U.S.
There are a number of factors that determine the minimum check-in age in the U.S. Some hotels require that guests be at least 21. The age requirements may vary by location and hotel brand.
You can ask the front desk about the minimum check-in age at the hotel you're considering booking. Most hotels will include a statement on their website letting you know what they require. However, it's also a good idea to call the hotel before making a reservation.
Some cities, such as Las Vegas, Miami, and Key West, have stricter age limits than others. Hotels in these locations may also have casinos on their premises, and therefore enforce a higher minimum age requirement.
Other hotels will have a lower minimum check-in age, allowing under-18s to stay. While it's not legal for hotels to force people to be at least 18 unless they have their parent's or guardian's permission, they do have a duty of care to their customers.
The age of 18 is the general minimum age required for most hotels. Some hotels make exceptions for certain people, such as active military members, or for people protected by discrimination laws in the state where the hotel is located.
If you're under 21, it's best to check with your local law enforcement office to find out if there are any laws governing the minimum check-in age in your city or town. Many cities, especially "party cities," have laws that require at least 21 to be checked in.
Although the laws governing the minimum check-in age vary by state and city, most hotels are bound by the Civil Rights Act of 1964, which prohibits discrimination based on age. These laws do not apply to establishments that do not receive financial assistance.
When you book your room, you'll be asked to present photo identification. This is because hotels are not liable for damages if you or your minor guest do not have a valid ID. Also, if you're under 18, you will not be able to check out of the hotel without paying.
Hostels are the best alternative to hotels for younger travelers
If you are a young traveler on a tight budget, you may want to consider staying in a hostel. Hostels can offer you a cheaper alternative to hotels, while still providing all the basic amenities. They can also be a great place to meet other travelers. However, there are some drawbacks to choosing a hostel.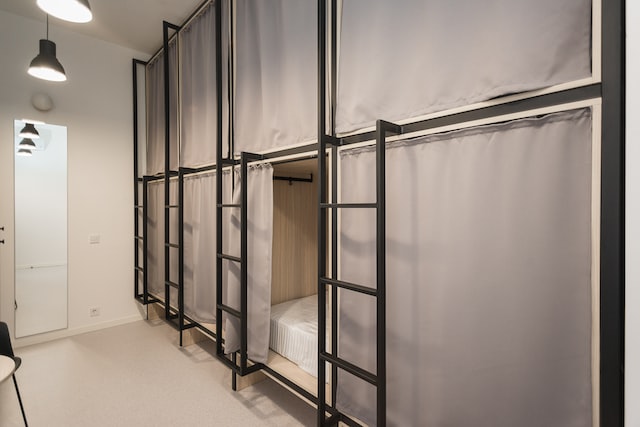 One major disadvantage is the lack of privacy. Depending on your room's location, you may share a bathroom and kitchen with other travelers. This can be difficult to deal with if you are a light sleeper. Similarly, if you want to avoid hearing late-night parties, it's best to choose a hostel that isn't nearby a bar.
Many people stay in hostels to make new friends. While you may not be able to meet everyone you want to, there are many ways to find other guests who share your interests. A good way to start is to check out the lounge, where you can chat with other guests and find information about upcoming events. The room usually has a television, so it's a good place to catch up on the latest travel news.
You can often book tours in the area through the hostel's desk. In Asia, many hostels are run by former travelers. Their expertise can be valuable to younger travelers.
Hostels are staffed around the clock. This means that if you arrive late, you may have to wait for hours before you are able to check in.
Some hostels offer private rooms, but these may not be as cheap as shared rooms. Private rooms have fewer amenities than hotel rooms, and you may have to pay extra. Alternatively, you can choose a hostel that offers dorms. These are generally inexpensive and can be great for traveling with friends.
If you are unsure about staying in a hostel, it's always a good idea to visit one before booking. Make sure it's safe and clean. Ideally, you should look for a hostel that has positive reviews. Research the host and see if they are friendly.
Lastly, find out about any activities the hostel has to offer. These can give you an opportunity to meet other travelers, and get to know the local culture.